Thomas Bills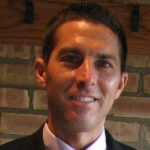 I'm currently a middle office analyst for a proprietary trading firm with a BS in finance from the University of Illinois (Champaign-Urbana). I have 20+ years of experience in this industry ranging from working on the trading floors of the CME and CBOE, working in back-office operations, managing a clearing department, trading equities for a prop firm, and trading futures for my own account. I analyze 30+ different futures markets on a daily basis in the following sectors: grains, softs, meats, metals, energy, indexes, interest rates, and currencies. All of my market analysis is technical-based and looks for key areas of support and resistance that could either provide solid reward to risk trades or identify areas for profit-taking.
If you are interested in more of my market analysis, then please visit my website @ https://taurus-trading.com/.
Disclaimer: There is a high risk of financial loss in stocks, futures and options trading. Past performance is not necessarily indicative of future results. Nothing in this newsletter is intended to be a trading recommendation for you to buy or sell stocks, futures, or options.