Market View
The left side of the Trading View (just under the global trading account) shows you an overview of one symbol, along with its position in the selected trading account. This symbol is selected in one of two ways: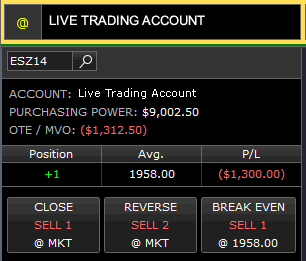 You can click the Symbol Search icon in the Symbol field, or click on any symbol in your Positions table.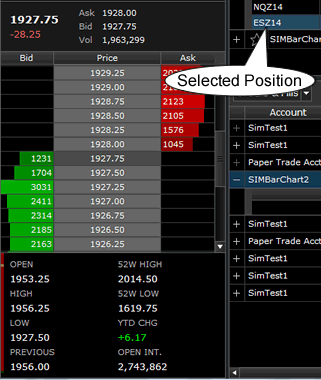 If you have an open position, it is displayed along with the average price, and profit/loss. The application provides three buttons to:
Close @ Market
Reverse @ Market
Break Even (at your average price)
Additional Information for the symbol includes the DOM Trader, current prices, and 52W Highs/Lows.

You can place orders from the DOM Trader by simply clicking on a price in the ladder to place a stop or limit order. Double-click on the Price column to center the DOM.