About Charts
A Chart is a common panel that you will frequently add to your workspace. There are a number of sections on a chart that you need to be familiar with: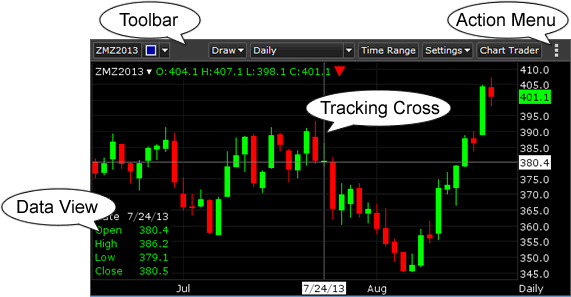 Toolbar
The toolbar appears at the top of every chart you create. It contains quick-access controls for the most frequently used charting features.
Note: Sometimes, a chart will not show all of these quick-access controls if the chart is too small (and there is not enough room to display them.) All chart features are still available, many times by right-clicking on the chart.
Tracking Cross and Data View
Whenever you position your cursor on a chart, the Tracking Cross and Data View window appears, giving you information about the bar you are on.