Barchart's modern workflow solutions for agribusinesses improve market intel, producer relationships and merchandising efficiency.
Grow your reach and drive results
with Barchart's agribusiness solutions
Trusted by over 2,000 grain facilities across North America
Our Services Include:
Web Hosting
Manage your web presence through interactive and ag focused content. And of course manage and distribute your cash bids with our powerful bid management system.
Demo Web Hosting
Mobile Apps
Connect with your customers through your own grower focused app. Growers have access to their grain sales data at their fingertips and can make offers direct to your merchandising desk. *Now available in a Desktop version as well.
Learn More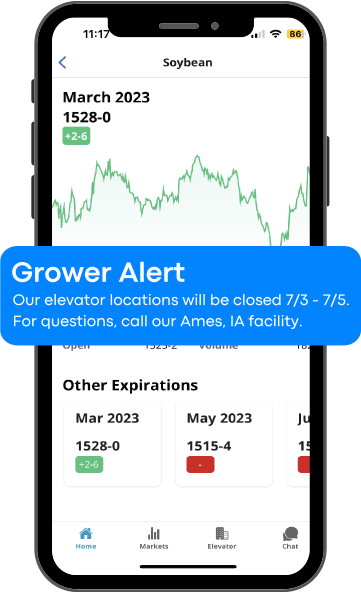 Alerts
Reach your growers instantly with text and email alerts built into Barchart's services. Send your own alerts and also allow customers to create their own.
Learn More
ERP Integration
We connect with your grain accounting/ERP provider to deliver client data and seamlessly push updates into your back-office for maximum operational efficiency.
Learn More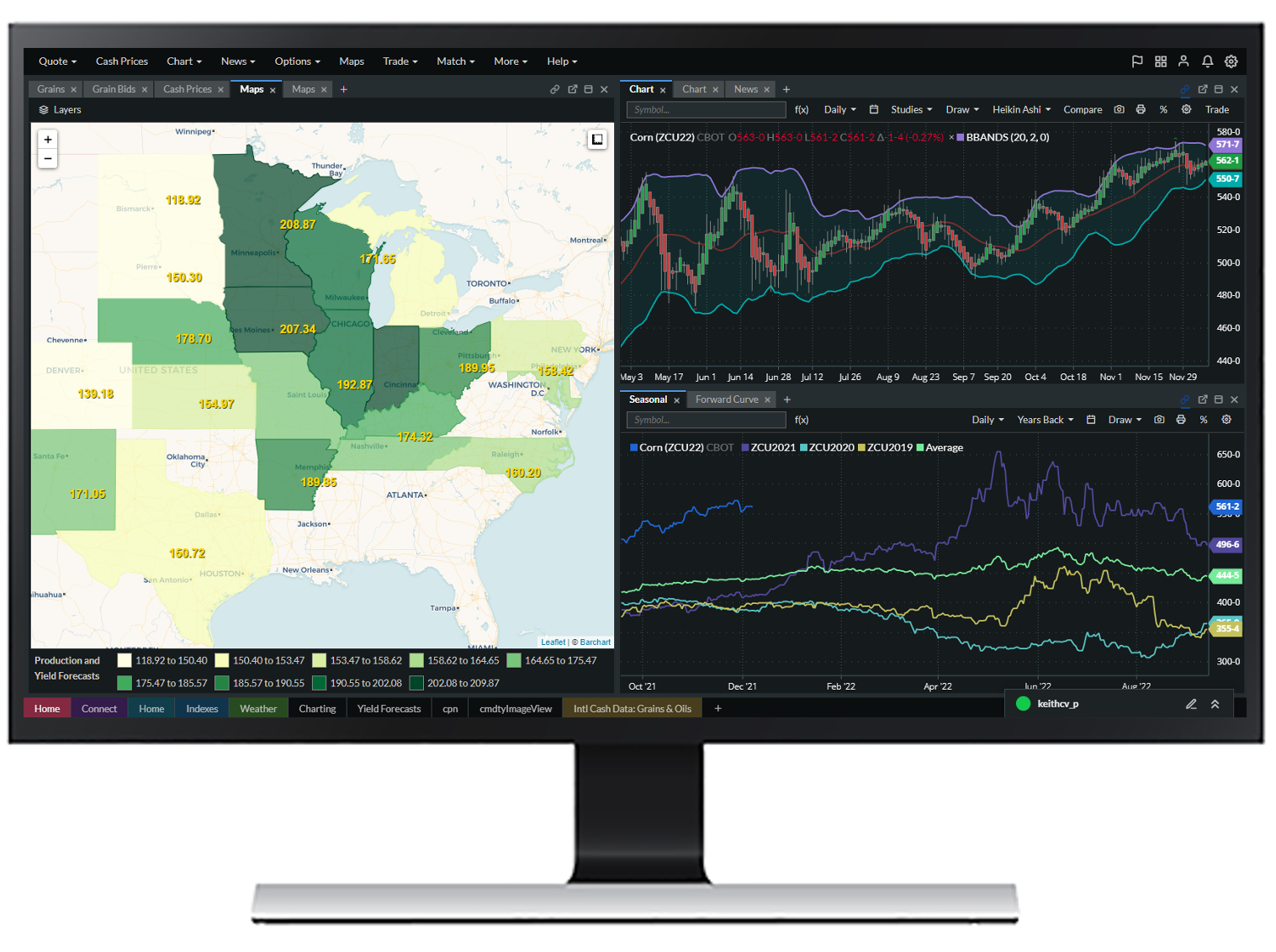 cmdtyView
Your command center to access and analyze the markets, manage offers, place hedges, issue contracts and manage customer relationships. All from one platform!
Learn More
Powered by your Accounting Platform/ERP Provider
Let's work together
We make it easy to get started so you can focus on growing your business.