Barchart Digital
Alerting Service
Building a data-driven alert distribution system with text, iOS/Android push support, and email notifications isn't easy. Work smarter, not harder with our market data alerts.
Powerful Market Data Alerts Delivered as a Service
Define an Alert
Build alert conditions using any data within Barchart's ecosystem. Example: Alert me when $AAPL trades over $500.00 per share.
Choose Delivery
Set a delivery mechanism that works best for you. We support alerts via email, SMS messages, or your web service via HTTP POST.
Real-Time Alerts
Barchart's Alert Service will continuously monitor your alert conditions. Once your conditions are met, notifications are immediately delivered.
Trusted Security
Keep contact information for your users private. There is no need to share contact information with Barchart.
Conditional Alerts
Scale your alerting capabilities and provide a rich user experience with support for multiple alerting conditions (if, and, then). No kidding.
Your Front-End
Use as much or as little of our services as you need. If you just need a backend and want to control the front-end yourself that's great - we've got your back.
Deliver Market Data Alerts Anywhere
Examples of Notifications
Email Notification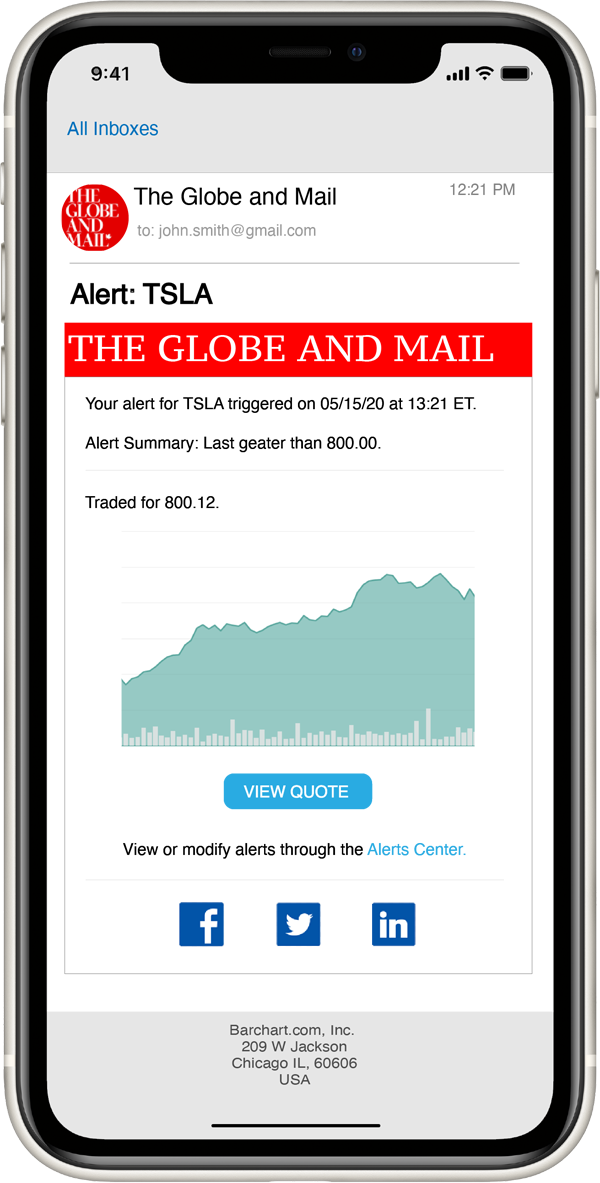 SMS Notification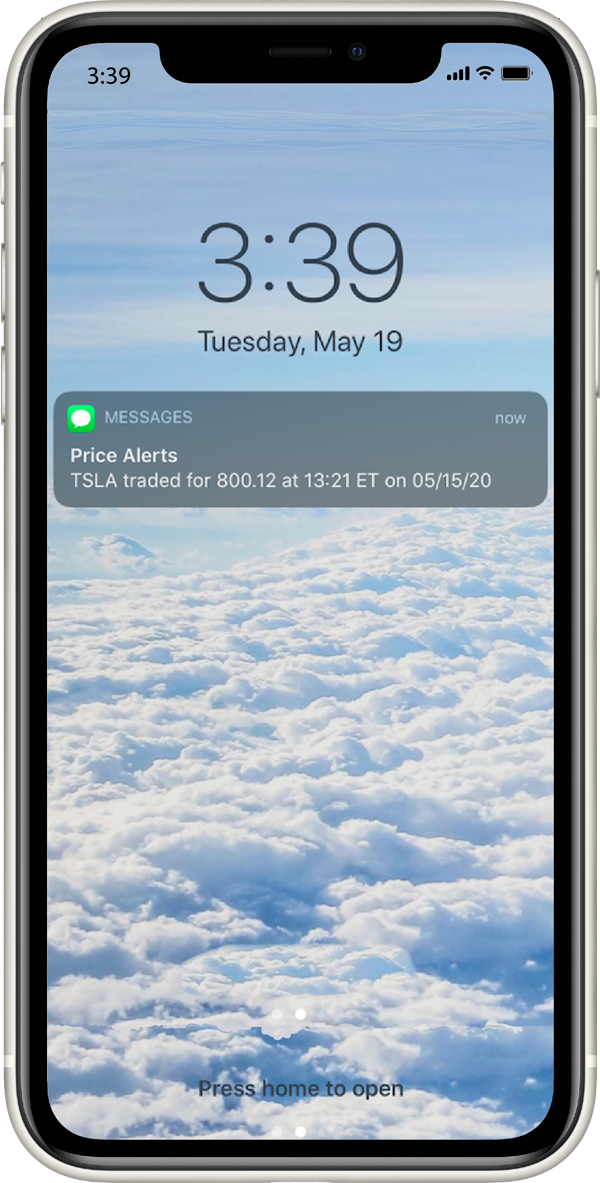 Push Notification
Push Notification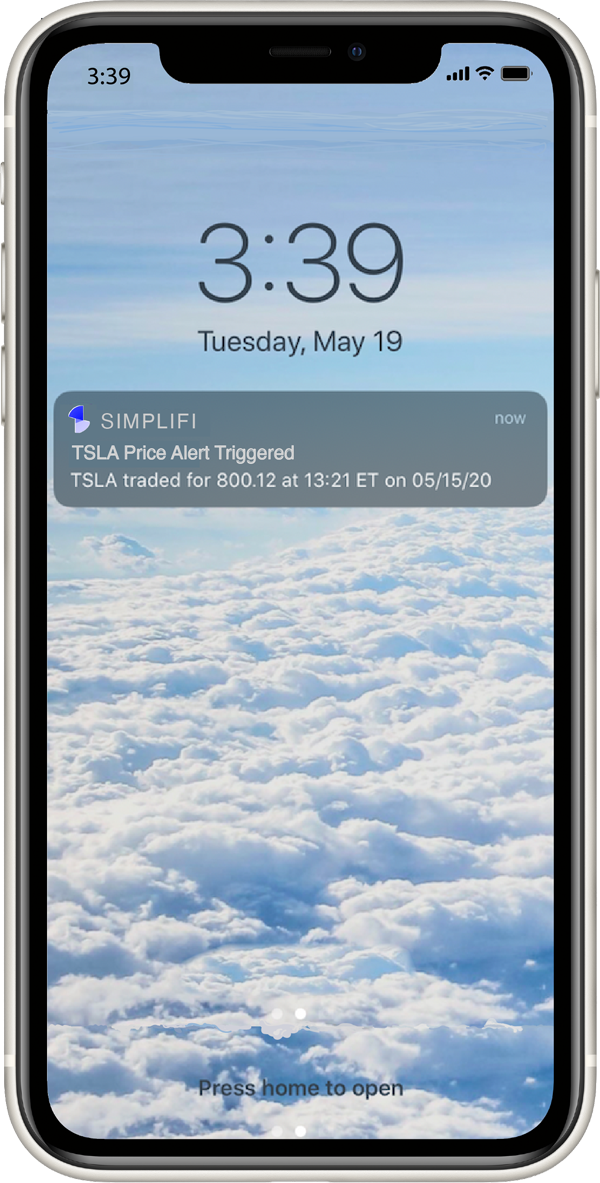 FAQ
I really like the alerts. How do I get started using them?
Getting started using our alerts is extremely simple. Our quickstart guide gives you all of the information you need, including initial setup, how to use the API, how to create an alert, and more.
Is support available for the Alerting Service?
We're here to help. Contact us and we'll get back to you as soon as we can.
Are alerts delivered in real-time or is there any kind of delay?
Market data alerts are generated from our streaming push feed and are created in "real-time." Note that exchange data distribution policies apply, and the alerts you receive will be configured relative to your applicable exchange license. Either way, they're timely, and distributed at the same frequency you receive the underlying data.
What data can be monitored using the Alerting Service?
Any data in Barchart's data ecosystem can be used to create alert conditions.
Will Barchart have access to our users data?
Barchart stores the alert conditions you configure. However, you can avoid sharing any identifying information regarding your users.
Is it easy to implement alerts into my own front-end?
If you want to maintain full control of your front-end and would just like to use our alerts service in your backend, the process to do this is extremely simple. Our quickstart guide gives you all of the information you need to get started integrating alerts within your front-end. If you have any trouble, we're here to help. Contact our support team.