cmdtyView Desktop
Global exchange data, physical commodity prices, futures execution, and advanced analytics delivered to your desktop in one powerful solution.
Native Desktop Experience
Say goodbye to browser tabs, say hello to one blazing fast integrated desktop solution, native multi monitor support and more!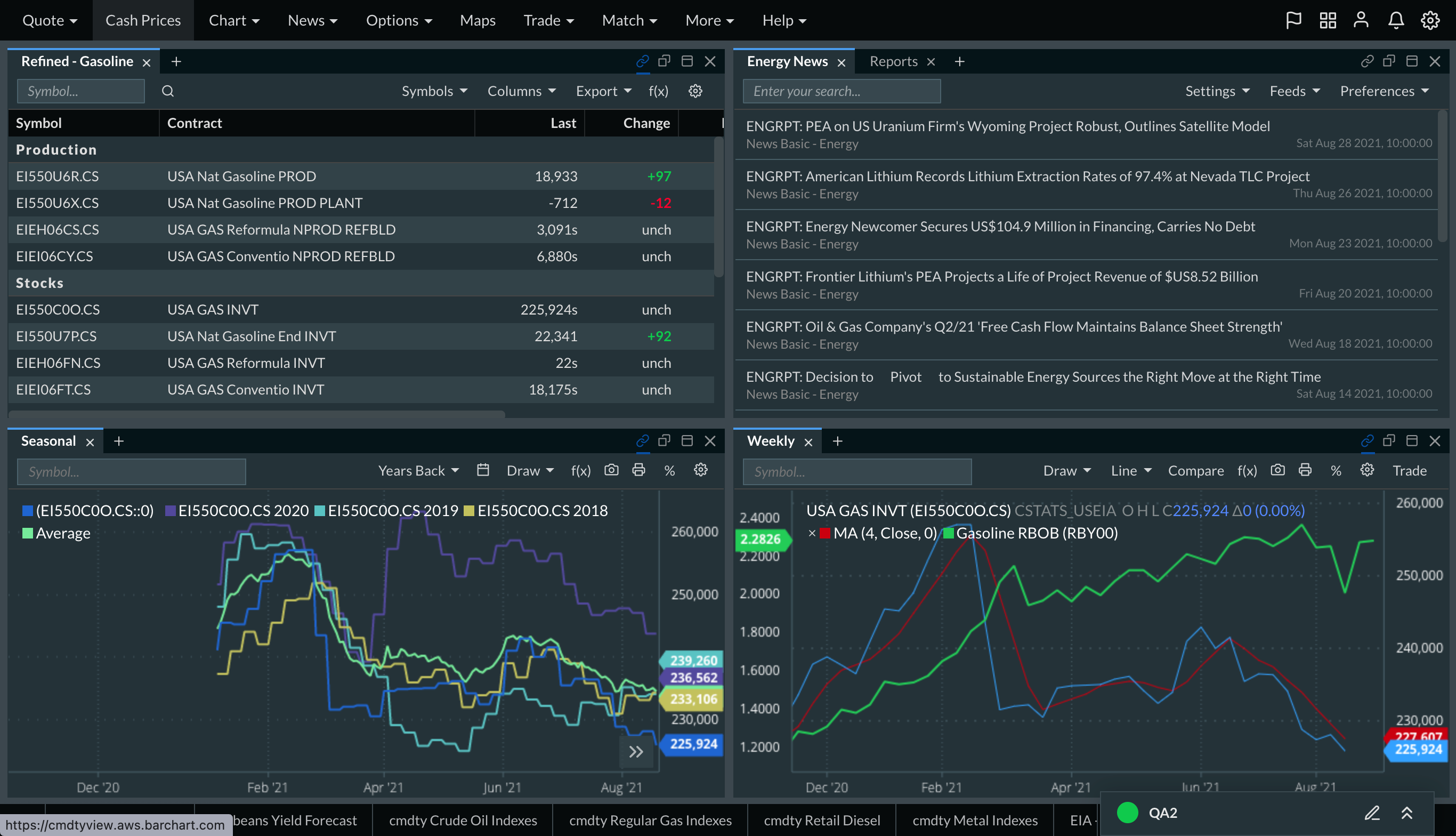 The Data You Need
Global futures coverage, broad physical pricing, and economic data available across Ag, Energy, and Metals. New Content is always being added and is available to you across desktop, mobile, and in Excel.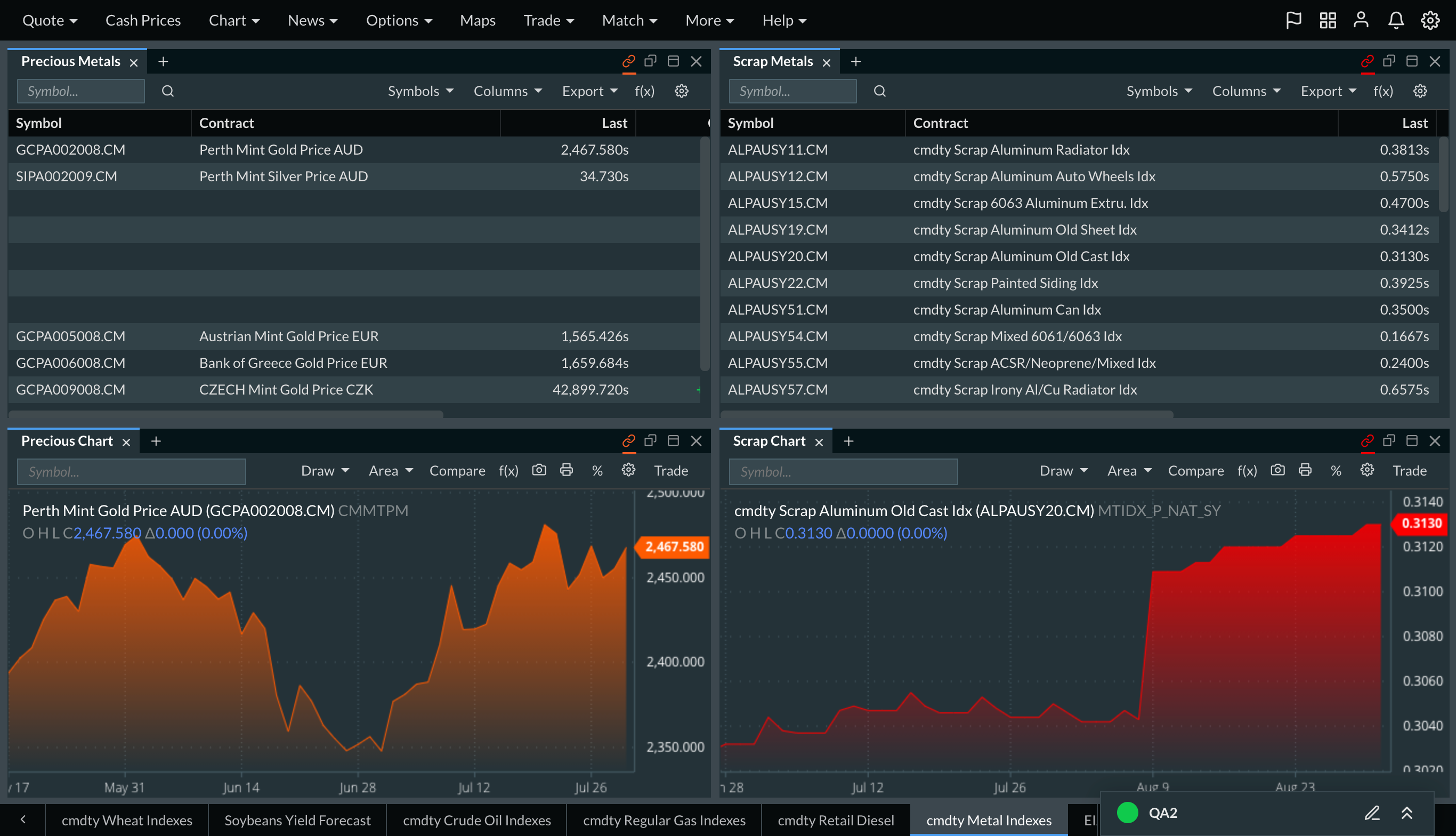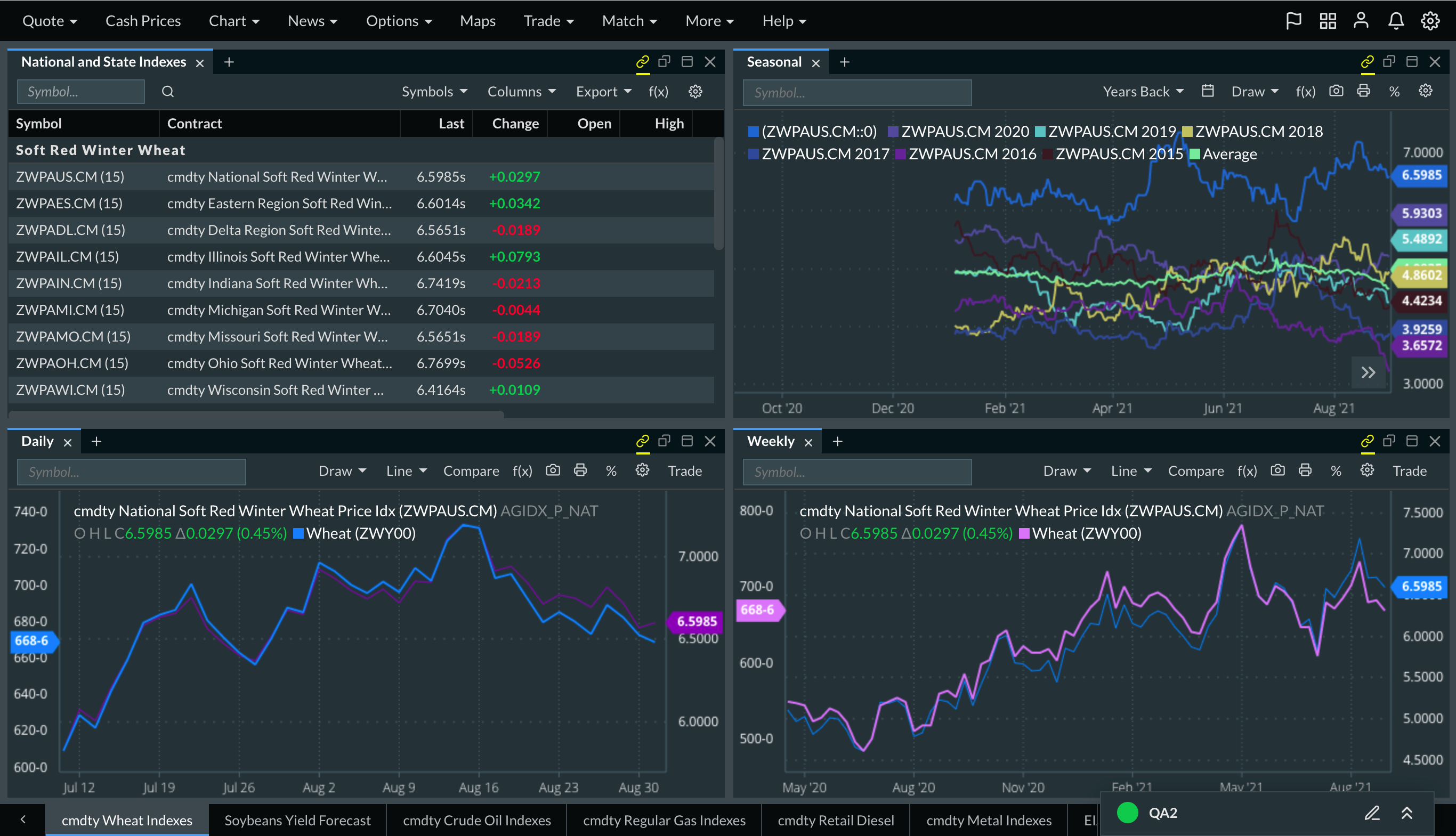 Make Better Decisions
Your workflows demand powerful tools - and we deliver exactly what you need in one place. Advanced charting, benchmark cash prices, commodity news, analytics, Excel tools, and an economic calendar ensure you are always prepared.
Connect Your World
Analyze data, make a decision, and then put it into action with one simple workflow. With futures execution, Match physical grain trading, instant messaging, and grain accounting all in one place - your workflows have never been simpler.
Subscribe to cmdtyView®
We deliver exactly what you need in one place.