Resources
For a detailed description of all our product features, please visit our Online Help Guide.
Online Help Guide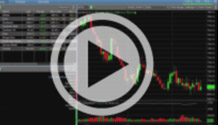 Managing Your Workspaces
(4:39)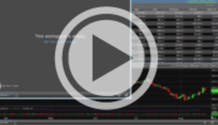 Multiple Monitor Support
(1:29)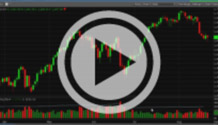 Chart Features
(3:25)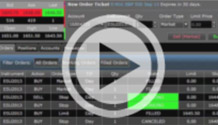 Trading Features
(2:18)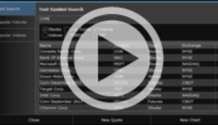 Symbol Search
(1:19)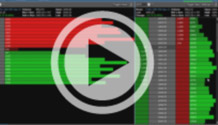 Market Depth / Ladder
(1:25)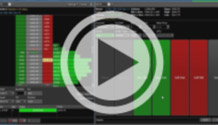 Trading Panels
(2:08)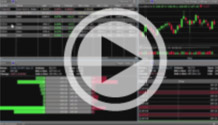 Quoteboards
(2:44)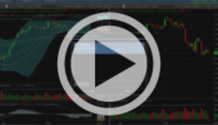 Templates
(0:56)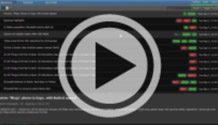 News
(0:53)
Price Alerts
(0:42)
Hardware:
Internet: High-speed internet access (cable/DSL/fiber)
Memory: 4GB (8GB recommended)
Processor: Intel i5 or equivalent (i7 recommended)
Disk space: 1GB
Operating Systems:
Windows: 10, 8 and 7
Mac OS X: 10.5 or higher
Ubuntu: 10.04 or higher
Barchart Trader runs on almost all desktop operating systems, and no separate Java installations or software updates are required. Trader has its own runtime engine and updates itself automatically.
In order to install Barchart Trader to a Mac you will need to adjust the computer's settings, please see the following Apple Support Article to reference how to override these controls.
Streaming Data Feed:
qs-us-e-01.aws.barchart.com | 50.16.236.240:7500 | 54.221.251.64:7500 | qs01.aws.ddfplus.com | 174.129.12.149:7500
Historical Data:
ds01.ddfplus.com | 8.18.161.123:80
News Feed:
news-proxy.aws.barchart.com | 54.235.132.115:443 | 54.235.162.95:443
User Data & Software Updates:
platform-backend-proxy.aws.barchart.com | 50.17.245.1:80 | 50.17.245.1:443 | 50.19.86.224:80 | 50.19.86.224:443
Lookup Services:
platform-services-proxy.aws.barchart.com | 50.17.245.1:80 | 50.19.86.224:80 extras.ddfplus.com | 8.18.161.212:80
Proxy Information:
Barchart Trader tries to disregard custom network settings on the local system, leaving it up to Java to properly route and proxy connections according to the operating systems network connections. If your proxy configuration is specific to the web browser and not Windows in general, Barchart Trader likely will not be able to connect.
PAC Within Internet Explorer:
In the case where a PAC within Internet Explorer to configure proxy settings, you will need to configure unauthenticated access. Everything on the list above using Port 80 or 443 should be allowed without authentication.