ABOUT BARCHART.COM
Barchart.com is the leading destination for data, news, prices, and tools covering global financial and commodity markets. Our goal is to help investors, traders, and market professionals make informed decisions with easy-to-use tools powered by broad market coverage, and in-depth analysis of market impacting developments. Our coverage of markets is available to consumers worldwide 24/7 on desktops and mobile devices.
+2M
EXPOSE YOUR BRAND TO OVER 2 MILLION UNIQUE USERS EVERY MONTH*
REACH AN ENGAGED AUDIENCE

ADVERTISING SOLUTIONS THAT WORK
DISPLAY ADVERTISING
Put your company's ads in front of 2M+ unique traders and investors every month.
EMAIL ADVERTISING
Promote your offers to our email list of 310,000+ engaged investors and traders.
NEWSLETTER SPONSORSHIP
Sponsor daily (M-F) newsletters or end-of-day emails for additional exposure to Barchart users.
SPONSORED CONTENT
Guarantee your content reaches a minimum number of pageviews in a native and engaging format.
BARCHART.COM USER PROFILES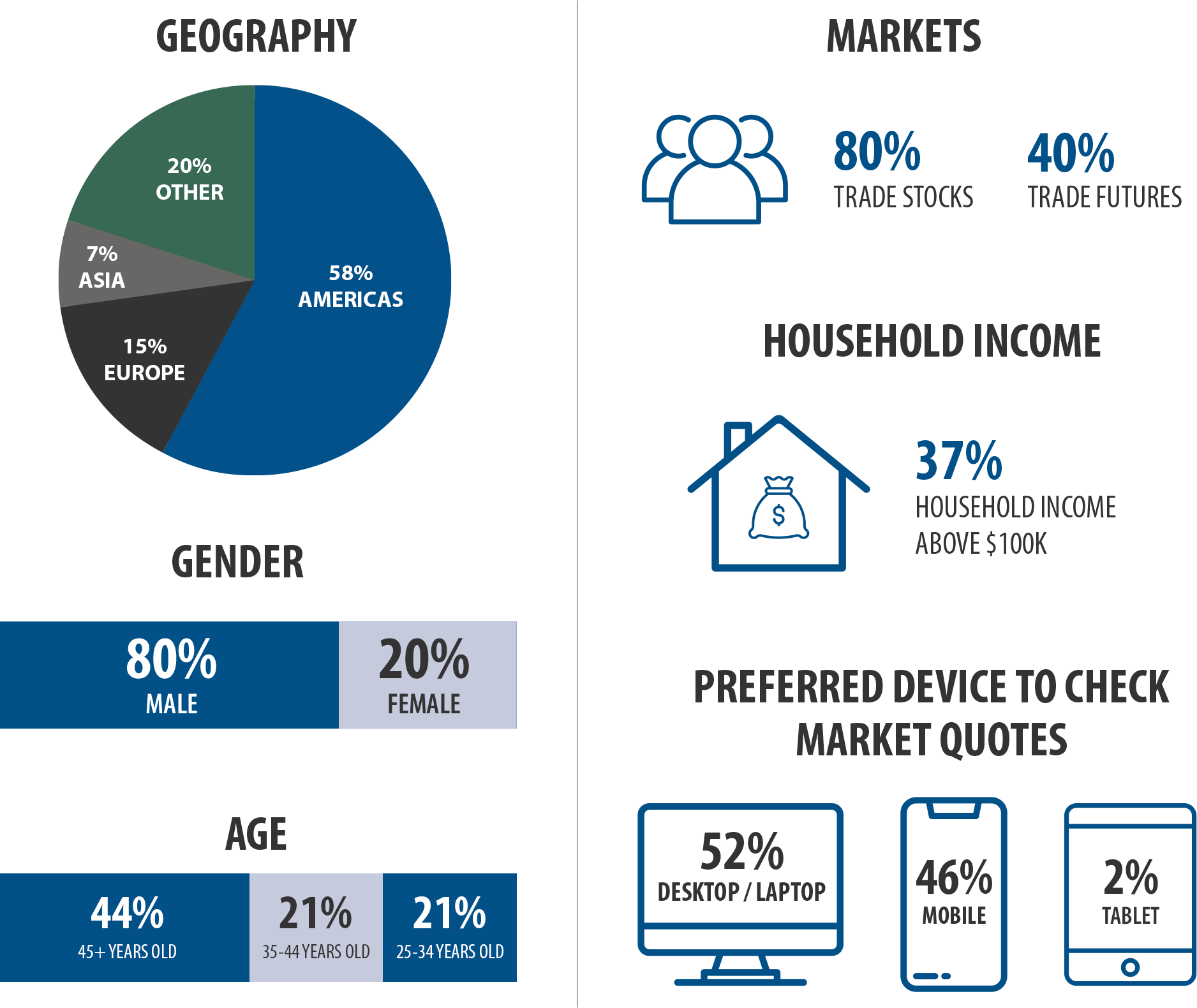 IMPROVE YOUR SALES THROUGH BARCHART ADVERTISING
Contact us today to learn how you can promote your tools and services to over 2M Barchart.com users.