Access wholesale fuel prices for diesel, gasoline, biodiesel, furnace oil, and stove oil at all major Canadian rack markets.
Better Decisions

Unlock wholesale rack prices for 38 major fuel terminals across Canada. Our prices make it easy to verify supplier prices and make improved buying decisions.

Stay Informed

Get today's effective rack prices before the market opens. Barchart's wholesale rack prices are updated and ready to go before you start your day.

Our Data - Delivered

All of our wholesale rack prices are available over API, in cmdtyView Pro, or in cmdtyView for Excel. Let us deliver data precisely how you need it.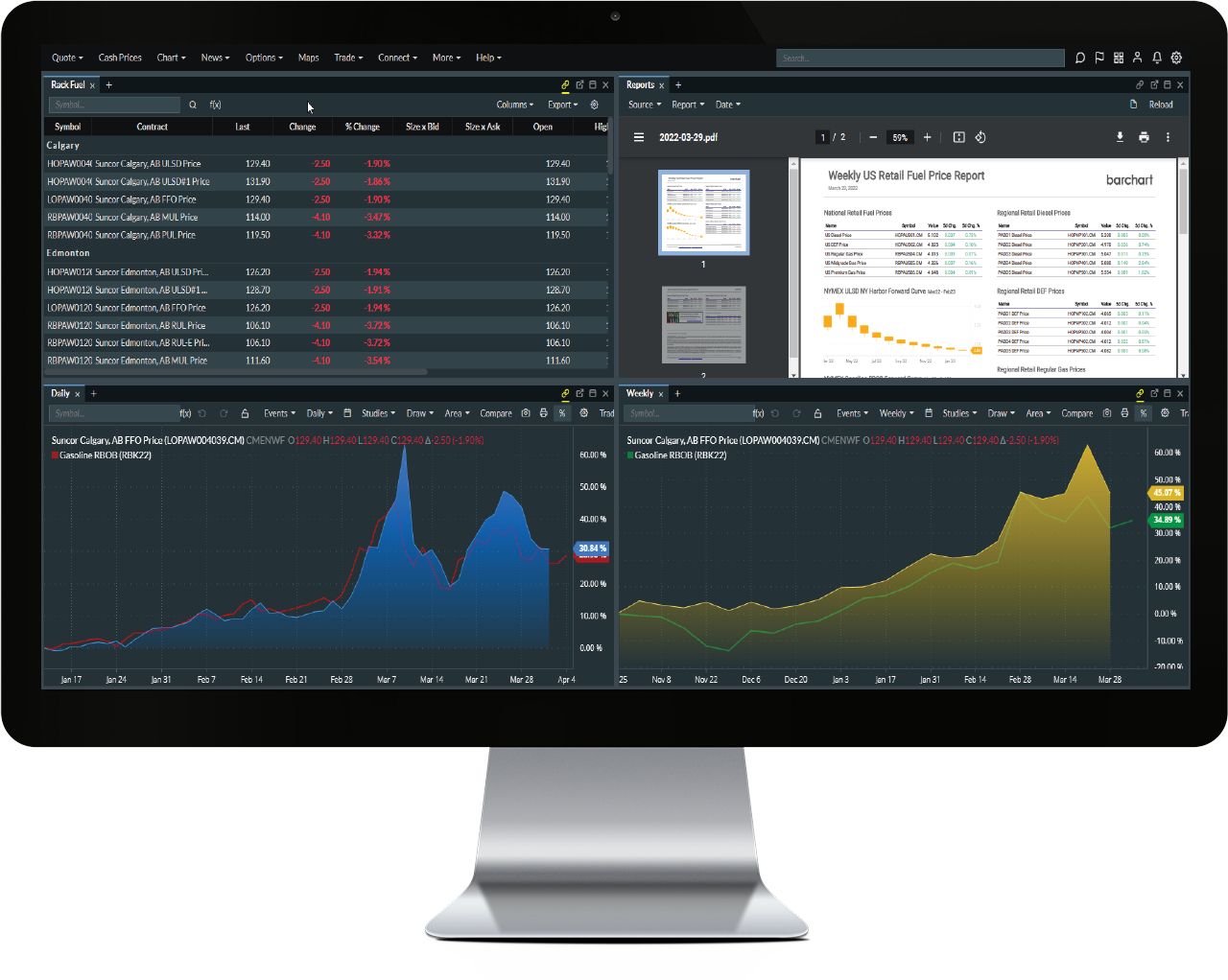 Barchart's terminal coverage is unmatched...
Calgary, Alberta
Edmonton, Alberta
Fort McMurray, Alberta
Chemainus, British Columbia
Kamloops, British Columbia
Nanaimo, British Columbia
Prince George, British Columbia
Terrace, British Columbia
Vancouver, British Columbia
Winnipeg, Manitoba
Saint John, New Brunswick
Saint Johnt, British Columbia
Corner Brook, Newfoundland
St.John's, Newfoundland
Hay River, Northwest Territories
Halifax, Nova Scotia
Sydney, Nova Scotia
Belleville, Ontario
AAChatham-Kent, Ontario
Hamilton, Ontario
Kingston, Ontario
London, Ontario
Maitland, Ontario
Nanticoke, Ontario
Oakville, Ontario
Ottawa, Ontario
Sarnia, Ontario
Sault Ste Marie, Ontario
Sault Ste. Marie, Ontario
Thunder Bay, Ontario
Toronto, Ontario
Charlottetown, Prince Edward Island
Montreal, Quebec
Quebec, Quebec
Rimouski, Quebec
St-Romuland, Quebec
Regina, Saskatchewan
Saskatoon, Saskatchewan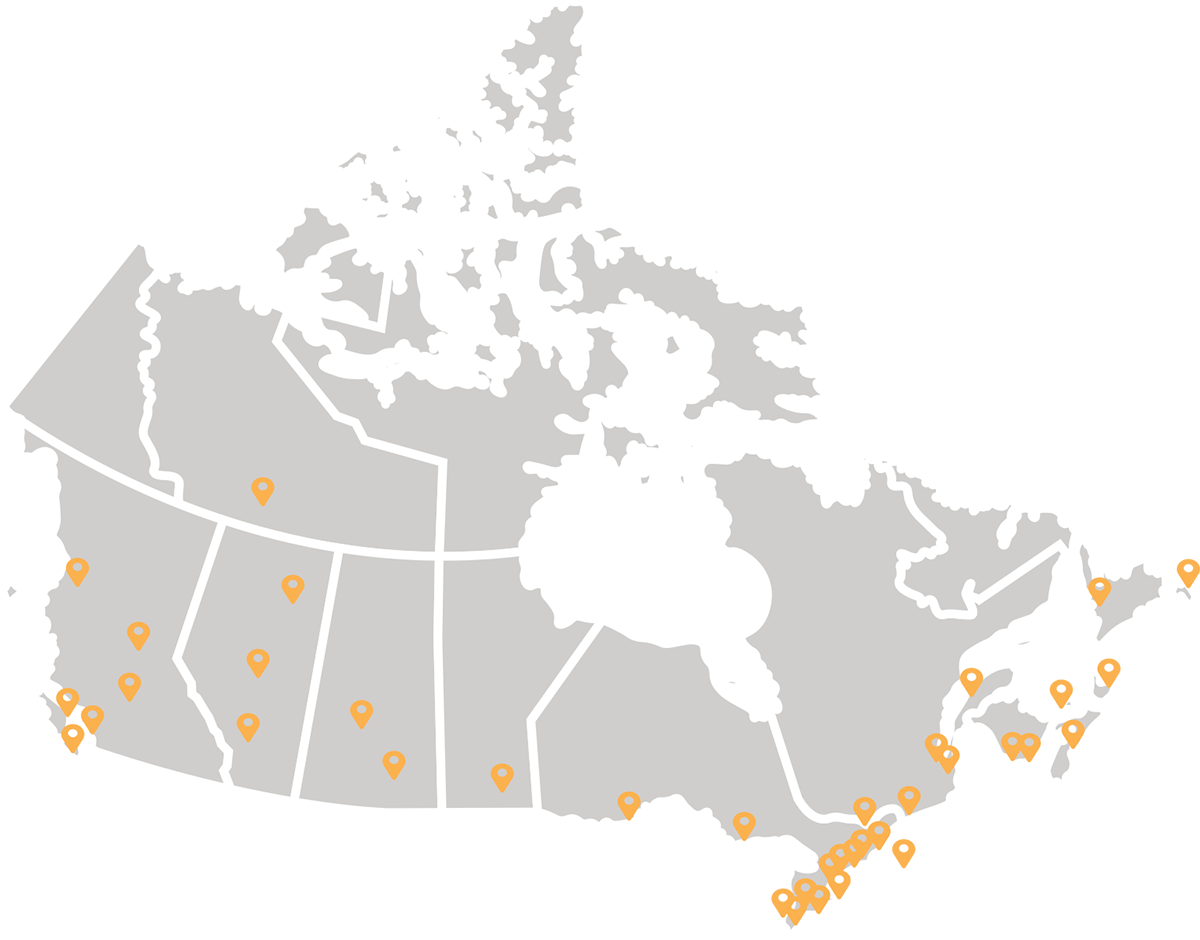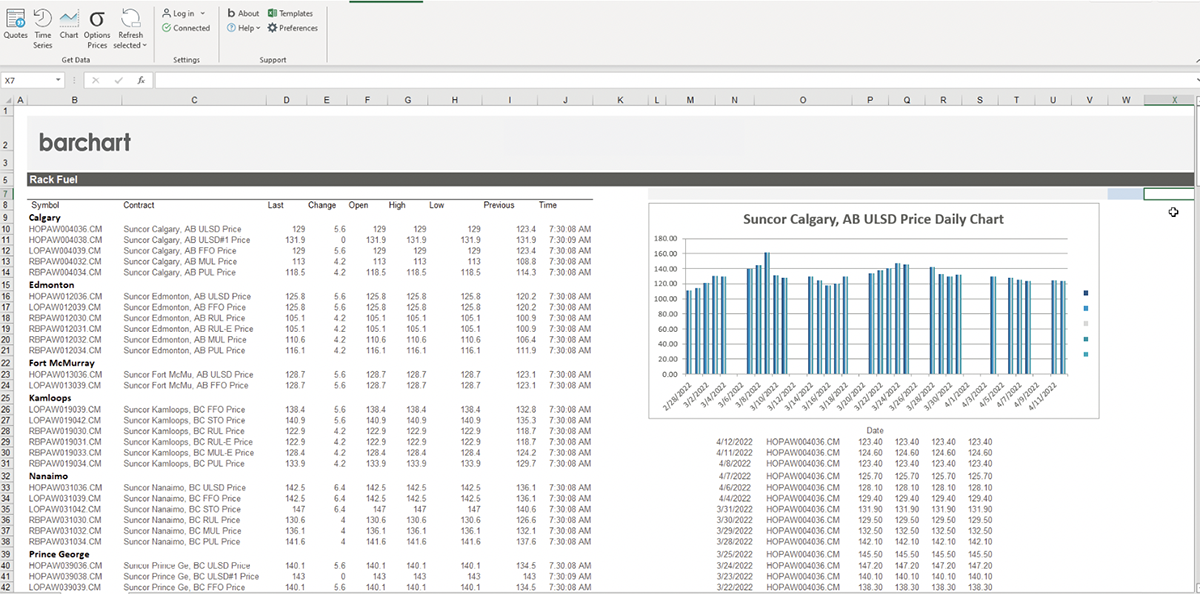 We Help You Excel
Our Excel Add-in is packed with our exclusive Canadian Rack Fuel prices. Take the data you already pay for and power your complex models directly in Excel - all part of your cmdtyView Pro license.