Integrate getHistory into Microsoft Excel
Step 1
Make sure your query is in
.csv

format
Step 2
Open Excel
Step 3
Select the "Data" tab

Step 4
Select "From Web"

Step 5
Paste your queries URL in the "From Web" pop-up box
Step 6
A pop-up will appear giving a summary of what will be displayed. Here you can change the specifications on the data displayed. Once everything is in place, select the "Load" button on the bottom right of the pop-up box.
Step 7
Data should be displayed in a table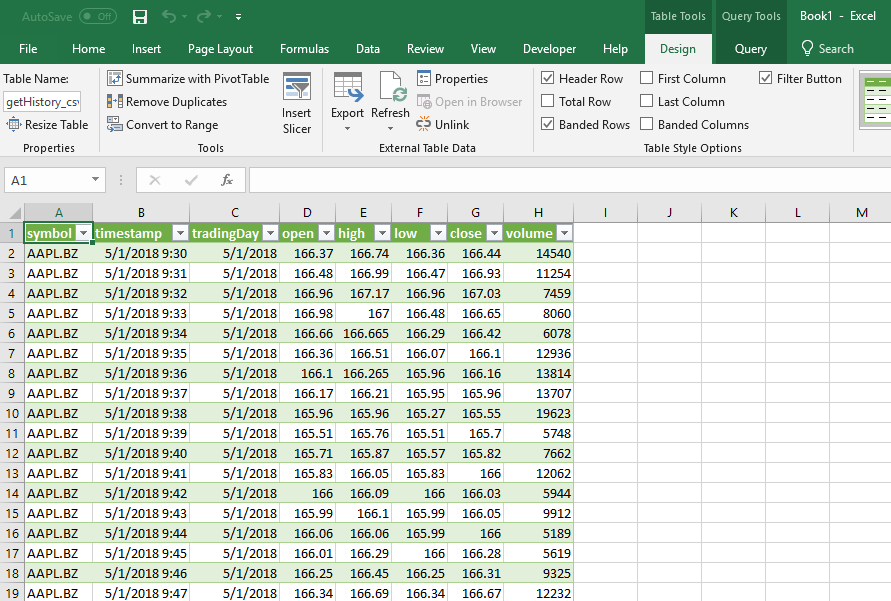 Step 8
You have successfully linked the data into excel, however, this is a snapshot of the data. If you would like for the data to be up to date and refresh on its own. Click on the "Properties" under the Data tab.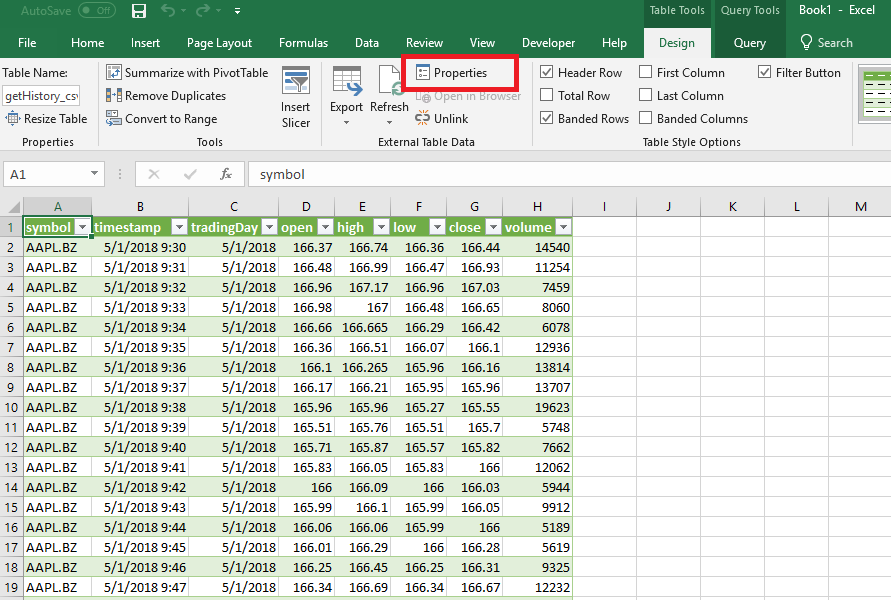 Step 9
Once the "External Data Properties" pop-up appears, you will want to click on the "Query Properties"
Step 10
You can now control the refresh settings to fit your preferences.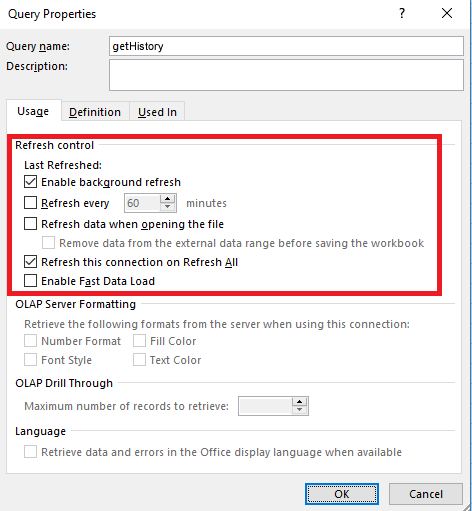 ---
Applicable for Microsoft Office 16 Users