Grab This Opportunity To...
Customize Your Barchart Experience, Simplify Your Trading Process, and
Become a Better Trader...
Dear Barchart User:
If you appreciate what you currently receive from Barchart, you're going to love all the additional benefits and ease-of-use that comes with a Barchart Premier Membership.
Don't worry, your complimentary service is not in jeopardy.
But we want to make sure you are aware that you are missing out on the most practical, useful, and time-saving tools and services that are available with a Premier Membership.
Premier Membership —
No Ads, Plus So Much More!
What's the number #1 difference between the complimentary and the Premier experience? Well, the obvious answer is "no more annoying ads." (As you know, advertising income helps cover the considerable expense involved in creating, maintaining and delivering all of the information available through the Barchart website.)
So if you appreciate what Barchart offers, but don't love those ads - the new customizable ad-free Premier Membership is the perfect solution. It's an optimized workspace experience with more viewing space — so you'll enjoy a faster load time and a cleaner, better experience — with no distractions — and all at an affordable price.
Designed For the
Self-Directed Investor
Another major advantage of Barchart Premier is that it allows you to customize how you receive your market information. As you know, it's getting more and more difficult to keep abreast of today's fast-moving and increasingly volatile markets.
You don't want to waste time "configuring" your system to display the data you want and fiddling around until you get it exactly how you want it displayed - you need a platform that knows and remembers your specific investing interests and preferences.
And that's exactly why you'll love what a Barchart Premier Membership gives you — the flexibility to set up customized data, chart overlays, reports and data screens to personalize and streamline your investment research and analysis to help you become a better trader.
Whether you prefer technical or fundamental analysis, or a combination of both, Barchart Premier allows you to configure your screen display with the charts and data tables you want for easy viewing; both on the website and direct to your inbox every market day.
Whether you are an aggressive or conservative investor, a seasoned pro or a novice, we promise you that a Barchart Premier Membership will quickly become an indispensable information and research tool that more precisely identifies the best opportunities for your trading and investment goals.
Barchart Premier Members
Enjoy All Of This:
Here are just some of the features designed to save you time and optimize your Barchart experience:
Your Favorite Markets at Your Fingertips

As a Premier Member you can create an unlimited number of Watchlists and have them emailed to you in the format you choose each and every day with a choice of morning, midday and end-of-day reports. Want to see open, high, low, and close, prices? No problem. But we can also send you Performance or Technical views, or utilize custom views to send TrendSpotter, Market Cap, Opinion Rating and much more. Customize what you receive by choosing from over 75 fields. And if you want a copy for your records, simply set your format to include an attachment and you will receive a data file every day.

Track Your Trades Effortlessly

Did you know your portfolio P&L can be delivered right to your inbox. What better way to stay on top of your investments? Your report includes your daily profit/loss by symbol, as well as a summary of your daily profit/loss changes for a quick review. Premier Members can receive their portfolio up to 3 times a day, with a choice of morning, midday and end-of-day reports.

Exclusive End-of-Day Reports Conveniently Delivered

Premier Members can select their listing of top reports to receive at the end of each day. Choose from a selection of our most popular reports including TrendSpotter New Buys, New Opinion Buys, and today's Top Stocks, ETFs, Futures, and Forex Markets with a click of a button. This is a great way to easily stay on top of the markets.

Custom Alerts, With Just the Info You Want

As a Premier Member, in addition to Price Alerts you can receive your choice of Advanced Alerts from among hundreds of technical and fundamental alert filters within the Barchart database. These alerts include high and low prices, triggers, and turning points. Be alerted when a market you're following creates a new high, TrendSpotter changes to a Buy, or the 20-Day Moving Average crosses the 50-Day. Price Alerts for US equities are triggered based on real-time prices and can be configured for email or SMS text notifications.

Streaming Interactive Charts That Are Simple to Use

This is our favorite feature. Easily customize your charts by adding trendlines, write your own notes on the charts, save any combination of different technical studies, view full screen Charts through Dashboard — or flip through your Watchlist with your favorite Chart Template settings applied. For ease-of-use you can save Chart settings as a Template (to apply the settings to other charts/symbols), or save specific Charts to your My Charts Portfolio. And if you want extra information you can download the underlying raw chart data, including the results of any studies, directly into Excel.

Your Easy Access Portfolio of My Charts

My Charts allows you to create your own, unique portfolio of charts. View your favorite ETF multiple ways, and then use My Charts to save each chart individually for easy display purposes. Better still, these same charts can be delivered to your inbox each and every market day. We are not aware of any other service that offers this. Receiving My Charts by email offers you a different perspective. By looking at your portfolio of charts you enjoy a visualization you cannot find elsewhere. This feature is our #1 must have. We know of no better way to stay on top of trades and investments - that you need to keep a special eye on — than by looking at your My Charts each and every day.

Your Personalized Screeners

The Screeners are one of the most popular Member features of Barchart Premier, allowing you to screen across all the technical and fundamental fields within our database. You can screen our universe or subsets of data; select the S&P 500 components; screen exclusively on the New Highs list; or better yet screen your personal Watchlist or Portfolio. And now Premier Members can select from these same scans and have them delivered to their inbox each and every day. If you have a large Watchlist of stocks, imagine receiving a list of break-out stocks each night. If you can't get to your computer every day — but still want to follow the markets — then save your Screener and receive the full list via email or as a data file. Whatever page or feature you like most about Barchart, screen it and we can deliver it to your inbox every market day.
Personalized Research
Delivered to Your Inbox Every Day
Premier delivers to your inbox each and every market day your favorite Charts — your personalized Screeners — your Portfolio with P&L — your Watchlists — and your favorite reports. Your Premier Barchart Membership keeps you in touch with the markets and the information you want to see to help you become a better investor and trader.
A Premier Membership Makes
the Power of Institutional-Grade Data and Research
Available at a Discounted "Non-Institutional" Rate.
If you've come to depend upon the real-time wealth of streaming data and information you get from your complimentary version of Barchart, then think of how much more you will enjoy it with the ad-free and expanded services of our new Premier Membership.
You should feel confident knowing that hedge fund managers, stock analysts, wealth management professionals, trading educators, and countless self-directed market participants have come to rely on Barchart Premier to help them make better trading decisions.
As a Barchart Premier Member you can get the same accuracy, breadth, speed, and quality of information offered by larger institutional services for only a fraction of the price.
For only $199 for a full year of service — that's 40% off the monthly rate — you get everything described here and much more.
This really is a no brainer. No more ads. Access to Premier support. Faster downloading and expanded benefits. All for about 50 cents a day.
And, if you're still hesitant for some unknown reason, be assured you risk nothing.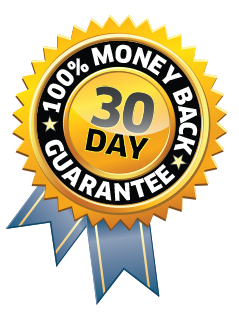 You Must
Love It!
...or We'll Credit Your Account in Full
With Our 30-Day 100% Money-Back Guarantee!
Simply put, if after trying everything out you don't think Barchart Premier is for you, let us know within the first 30 days and we will give you a full Membership refund — Guaranteed .
So, you really have nothing to lose. See for yourself why Barchart Premier really can make you a more informed and overall better trader.
Please fill in the request information below
to start your no-risk Premier Membership today:
Select your subscription
Best Deal
Barchart Premier
(1 year*) $199.95
That's over 40% off ($16.66 vs $29.95) when paying for a yearly subscription compared to the monthly rate. Backed by our 30-day 100% membership-back guarantee.
Your credit card is billed immediately.
Good Deal
Barchart Premier
(1 month*) $29.95
We'll conveniently start you on a monthly recurring subscription using the credit card you provide.
Cancel at any time.


Your credit card is billed after 30 days.
* Your subscription will automatically renew at the then current price.
Barchart.com - 209 W. Jackson Blvd., 2nd Floor, Chicago, IL 60606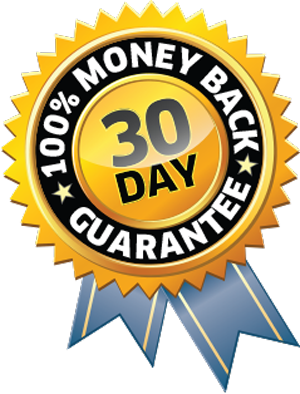 30-Day 100% Money-Back Guarantee!
If after trying everything out you don't think Barchart Premier is for you, let us know within the first 30 days and we will give you a full membership refund — Guaranteed.