Upgrade to Barchart Premier
Try it Free for 30-Days
Customize Your Barchart Experience
Simplify Your Trading Process, and Become a Better Trader
Start Free Trial
Premium tools to help make better trading and investment decisions
Barchart Premier is a customized ad-free experience that gives you the power of institutional grade data and research tools an affordable price. Designed for the self-directed investor, Barchart Premier unlocks all the features of Barchart... Options Screeners, Watchlists, Historical Data download, My Charts, Unlimited Custom Views, Advanced Alerts, and Screen on List to name a few. As a Premier Member you can receive personalized research delivered to your Inbox every day – your favorite Charts – personalized Screeners – your Portfolio or your Watchlist featuring any off the hundreds of fields available within Custom Views.
No More Annoying Ads...
so you can focus on WHAT'S MOST IMPORTANT
Provides an optimized workspace experience with more viewing space.
Enjoy a faster load time and a cleaner, better experience — with no distractions.
Unlock MORE tools... to give you
ultimate access to all Barchart has to offer
Unlimited Custom Views, Chart Templates and Price Alerts
Unlimited Watchlists, Portfolios and Screeners
100 Daily Downloads to .csv file (vs. 5 with your Free Membership)
Watchlist & Portfolio reports...
to stay on top of the symbols you're watching, and the ones you're invested in
Get your reports delivered up to three times daily (Market Open, Mid-Day and End-of-Day).
Emails can be sent with any Custom View, and with a .csv file for download and archiving.
Screen on Your Favorite Barchart pages...
for targeted analysis
Pull symbols from top Barchart pages directly into the Stock Screener.
Run Screeners on your Watchlists and Portfolios.
Have your Screener emailed to you at the end of each day, along with a .csv file for downloading and archiving.
Historical Quotes Download...
up to 20-Years of Historical Data
Get access to our extensive database of

historical symbol data, back to January 1, 2000

.

Download symbol price and volume data to a .csv file for spreadsheets or other applications.

Extract data from any Interactive Chart

– including study values. Intraday data is available down to 1-minute increments.
Your Own "My Charts" Portfolio...
personalized charts you can view on demand
Build numerous charts for the same symbol, each with their own trendlines and studies.
Save multiple commodity spread charts and expressions.
Get your charts emailed to you at the end of each day.
Advanced Options Screeners...
find the trades with the highest potential return
Get access to targeted Options Reports and sophisticated Options Screeners.
Identify, analyze and categorize the most interesting, and potentially most-profitable opportunities that will suit any trading strategy.
Create Complex Price Alerts...
with SMS text and email notification
Set alerts based on Price, Change, Volume, Technicals and Barchart Opinions.
Get notification when a symbol makes a new high or low, when TrendSpotter turns to a Buy or Sell signal, and more.
Trading Strategies and Hypothetical Trading Results...
view BARCHART OPINIONS performance
See the Buy/Sell signals for any symbol and their hypothetical performance from 13 popular indicators.
View each hypothetical trade's Entry/Exit on a chart to better identify signals.
Indicators are back-tested for a period of five years.
Premier Support...
dedicated to YOUR SUCCESS
Free initial one-on-one consultation to help get you started.
Access to our Premier help desk. Expert support for all your questions.
Access your subscription anywhere... desktop, tablet or phone.
AND... all of these Premium Tools ARE PART of a Premier Membership!
What's Included in Barchart Premier:
More Tools, Powerful Features Not Available with a Free Membership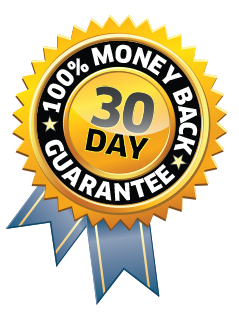 You Must
Love It!
...or We'll Credit Your Account in Full
With Our 30-Day 100% Money-Back Guarantee!
Simply put, if after trying everything out you don't think Barchart Premier is for you, let us know within the first 30 days and we will give you a full Membership refund — Guaranteed .
So, you really have nothing to lose. See for yourself why Barchart Premier really can make you a more informed and overall better trader.
Select your subscription
Best Deal
Barchart Premier
(1 year*) $199.95
That's over 40% off ($16.66 vs $29.95)  when paying for a yearly subscription compared to the monthly rate. Backed by our 30-day 100% membership-back guarantee.
Your credit card is billed immediately.
Good Deal
Barchart Premier
(1 month*) $29.95
We'll conveniently start you on a monthly recurring subscription using the credit card you provide. Cancel at any time.


Your credit card is billed after 30 days.
* Your subscription will automatically renew at the then current price.
Barchart.com - 209 W. Jackson Blvd., 2nd Floor, Chicago, IL 60606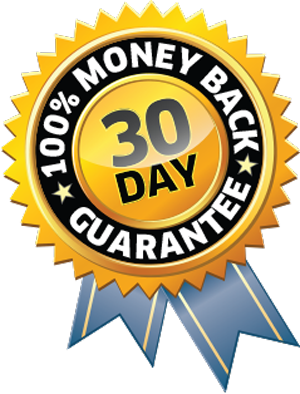 30-Day 100% Money-Back Guarantee!
If after trying everything out you don't think Barchart Premier is for you, let us know within the first 30 days and we will give you a full membership refund — Guaranteed.